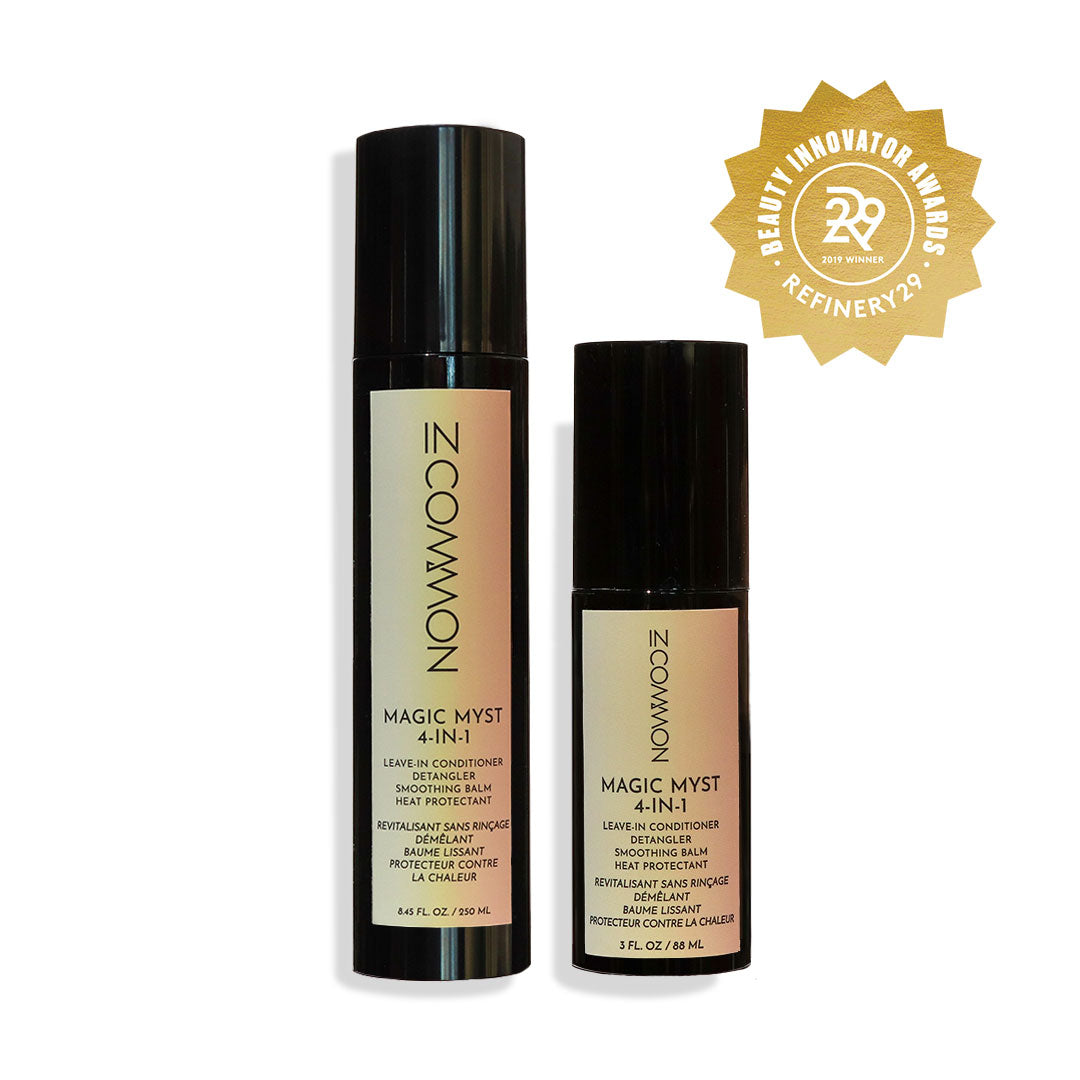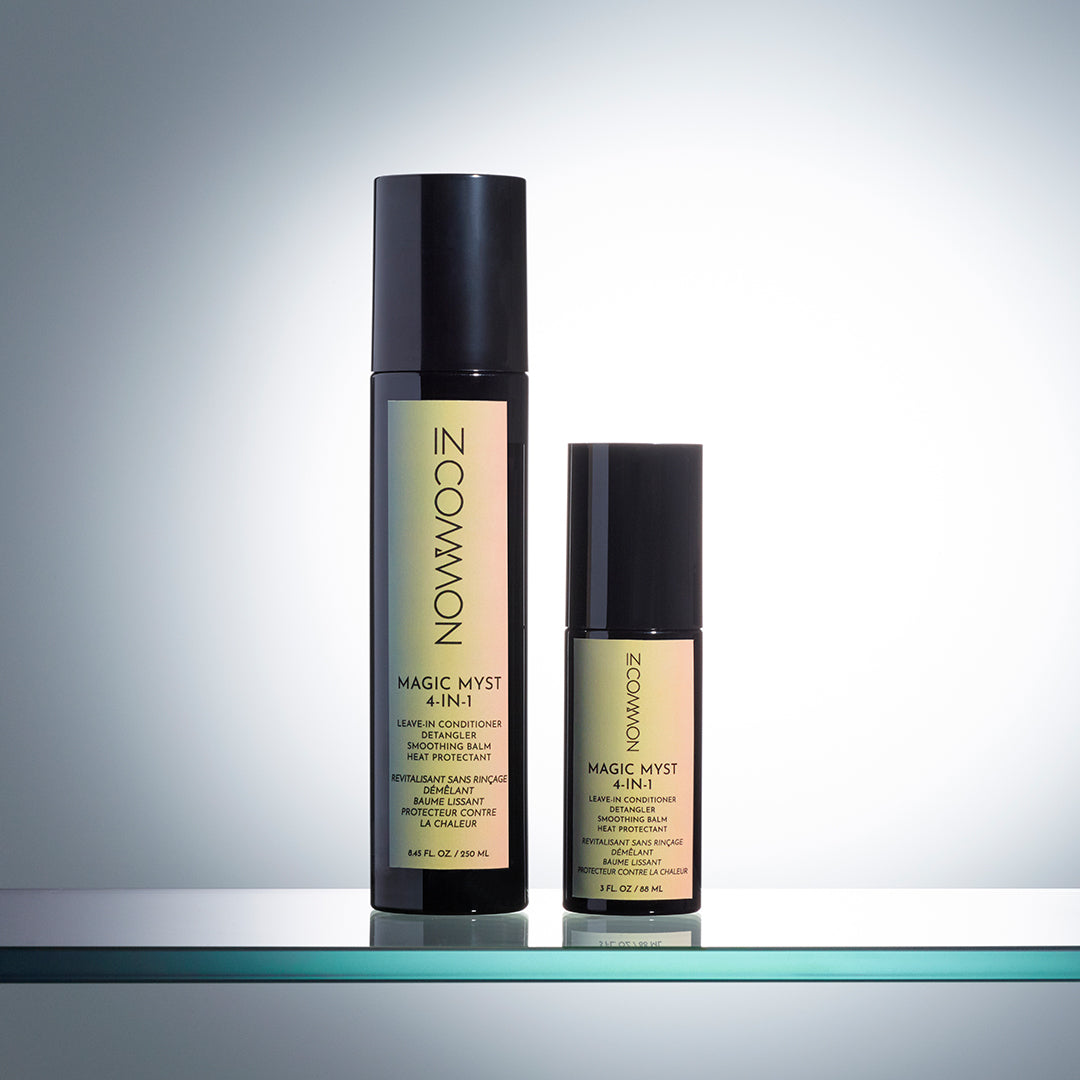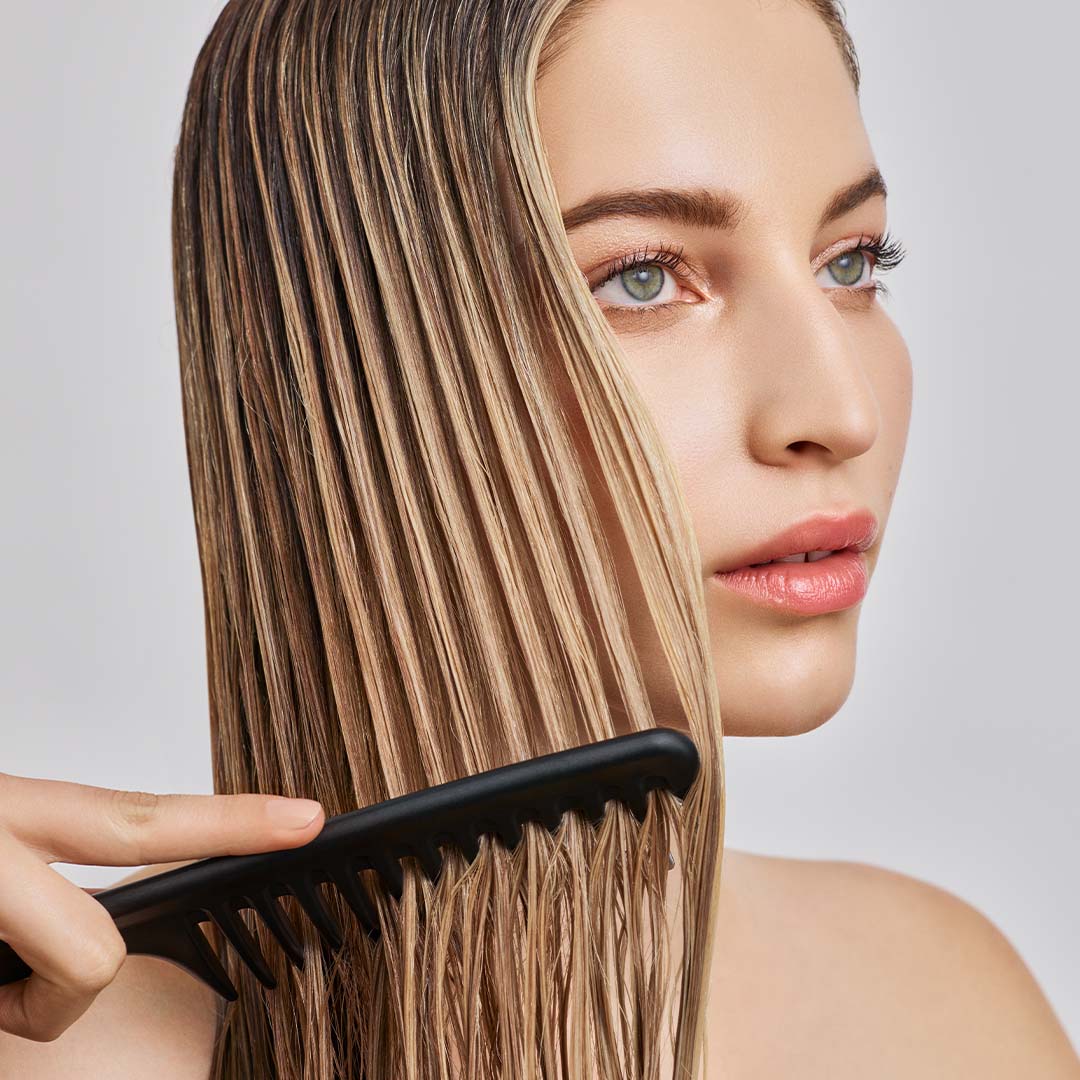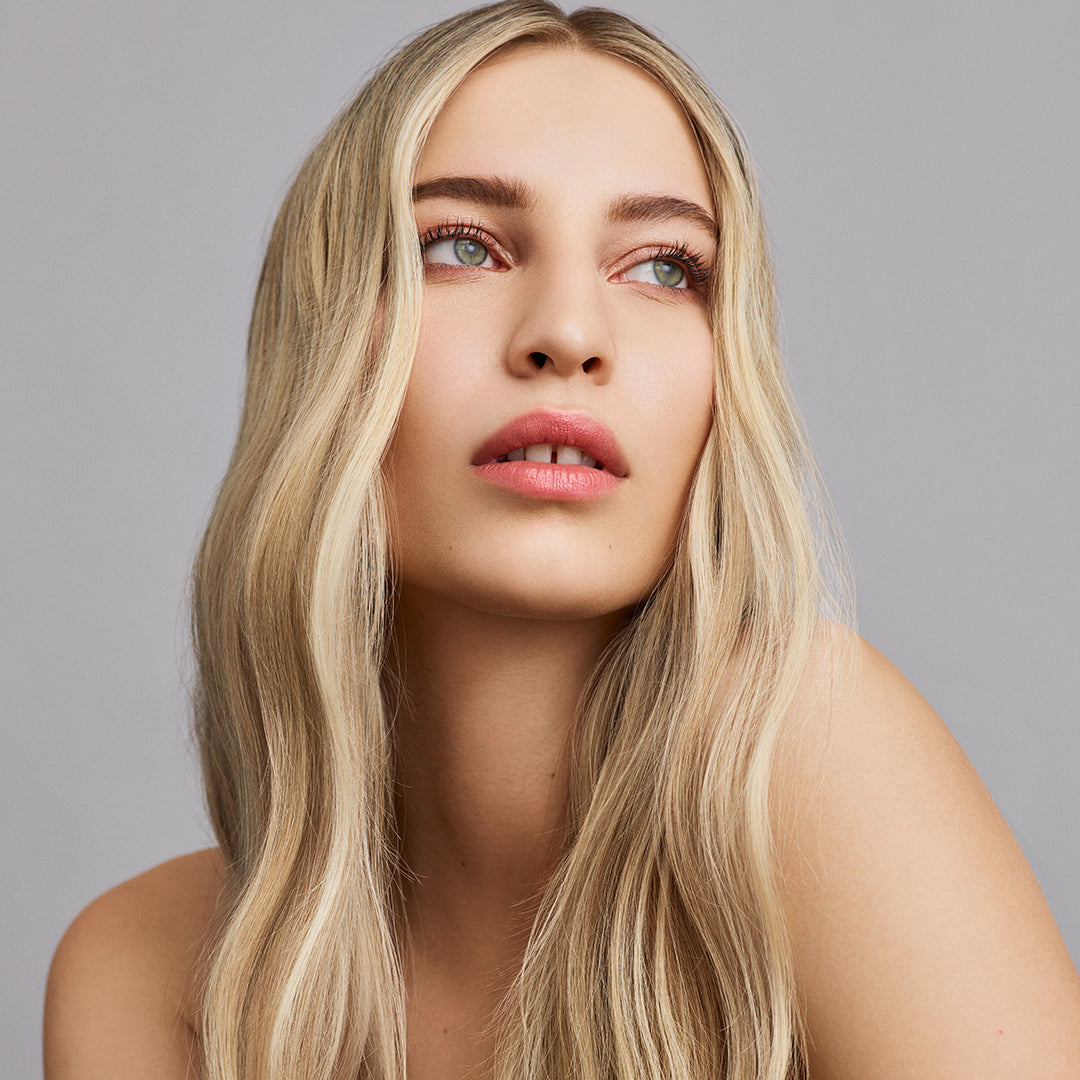 Magic Myst Bundle (Full Size + Mini Travel Size)
Description
Celebrities Using IN COMMON
The Perfect Duo for Healthy Hair At Home + On the Go

Streamline your hair routine with our best-selling cult favorite anywhere, any time. The addition of our Mini 3-oz size allows you to take this revolutionary, multi-tasking 4-in-1 spray with you on your travels, making caring for your hair a breeze no matter what situation you're in—and all without ever weighing down hair.
Hair care in common with celebrities? Yes! A-listers like Emma Roberts, Hilary Duff, Julianne Hough and Ashlee Simpson use IN COMMON to keep their hair healthy at home.
$50.00
Regular price
$53.00
Subscription • Save
60 Day returns—guaranteed.
Don't love it? No worries. 
Magic Myst Bundle (Full Size + Mini Travel Size)

$50.00

Regular price

$53.00
More Info
Just a few spritzes on wet or dry hair act as:

1) Leave-In Conditioner: Silk Protein + Avocado Oil repair weakened hair fibers from within, while a vitamin-rich infusion strengthens hair + mends split ends.

2) Detangler: Seals + smooths cuticles, allowing for snag-free combing + brushing.

3) Anti-Frizz Smoothing Balm: Hyaluronic Acid Time-Release Moisture Technology provides all-day hydration to calm frizz, static + flyaways, while locking in shape + shine.

4) Heat Protectant: Creates a protective barrier around the sealed cuticle to combat damage caused by heat styling, harmful UVA/UVB rays + high-mineral-content waters.
How to Use
Mist on damp hair + comb through for effortless style prep + protection. Mist on dry hair to refresh or touch-up on the go.
Key Ingredients
Custom Care Complex™
A unique blend of two silk proteins + avocado oil forms a flexible net around each hair fiber, helping to reinforce tensile strength + instantly repair damage from the inside out. Learn More
Healing Water Technology
This breathable moisture veil delivers intense hydration by filling in the damage areas, helping to prevent moisture loss over time.
Vitamin B3 (Niacinamide)
This powerhouse vitamin nourishes + restores the scalp's optimal environment, encouraging healthy hair growth while strengthening the hair fiber from root to tip.
Rose Extract
A natural frizz tamer, Rose Extract helps to heal + hydrate hair, increasing manageability + shielding hair against further dehydration.
Lavender Extract
This fragrant antioxidant calms, soothes + balances both the scalp + hair strand, aiding in frizz reduction + smoothing the cuticle layer.
Orange Fruit Extract
Packed with vitamin B, C + bio-flavonoids, this nourishing extract restores hair's natural softness, body + shine.
100% Free of Parabens, Phthalates + Aldehydes
Made with no parabens, phthalates + aldehydes