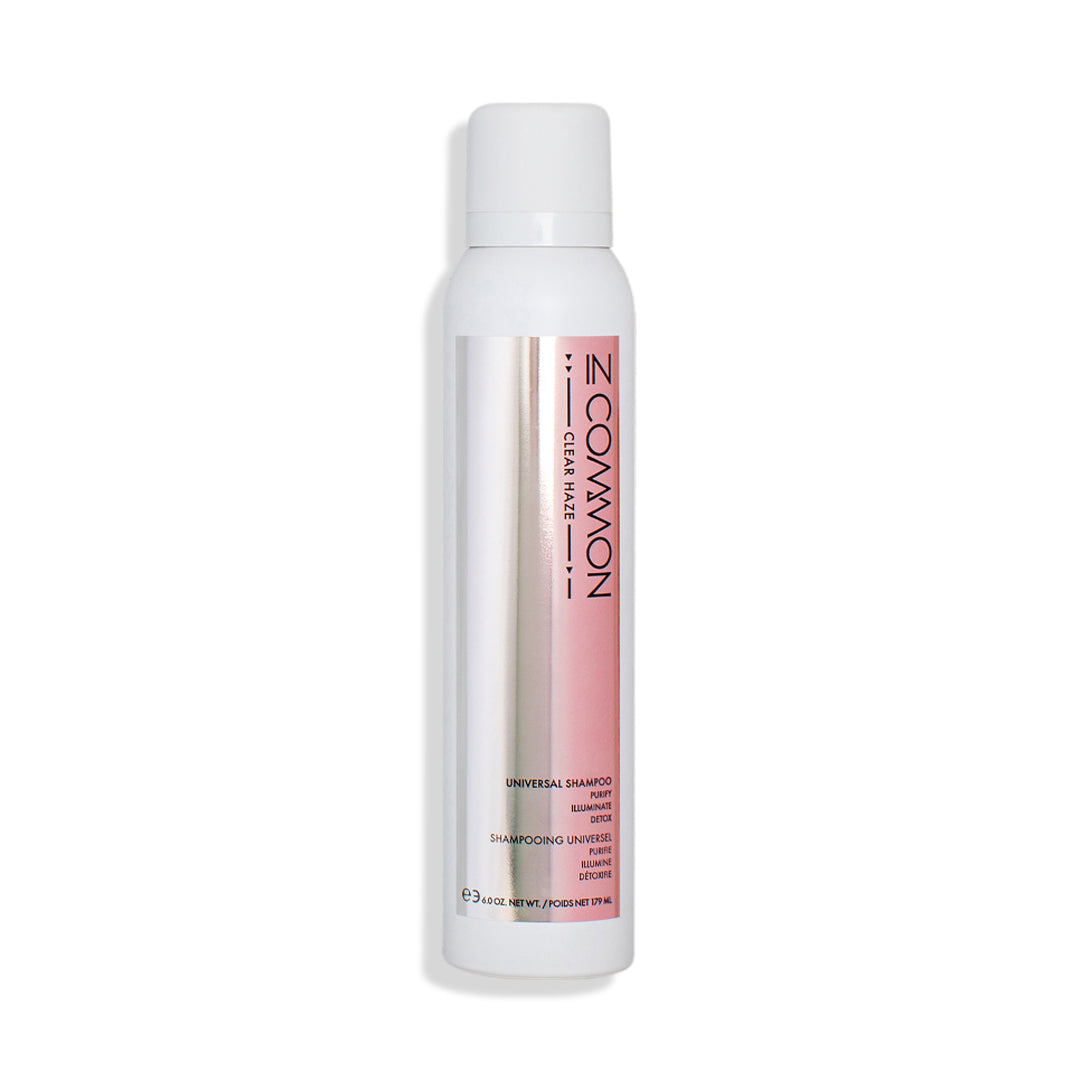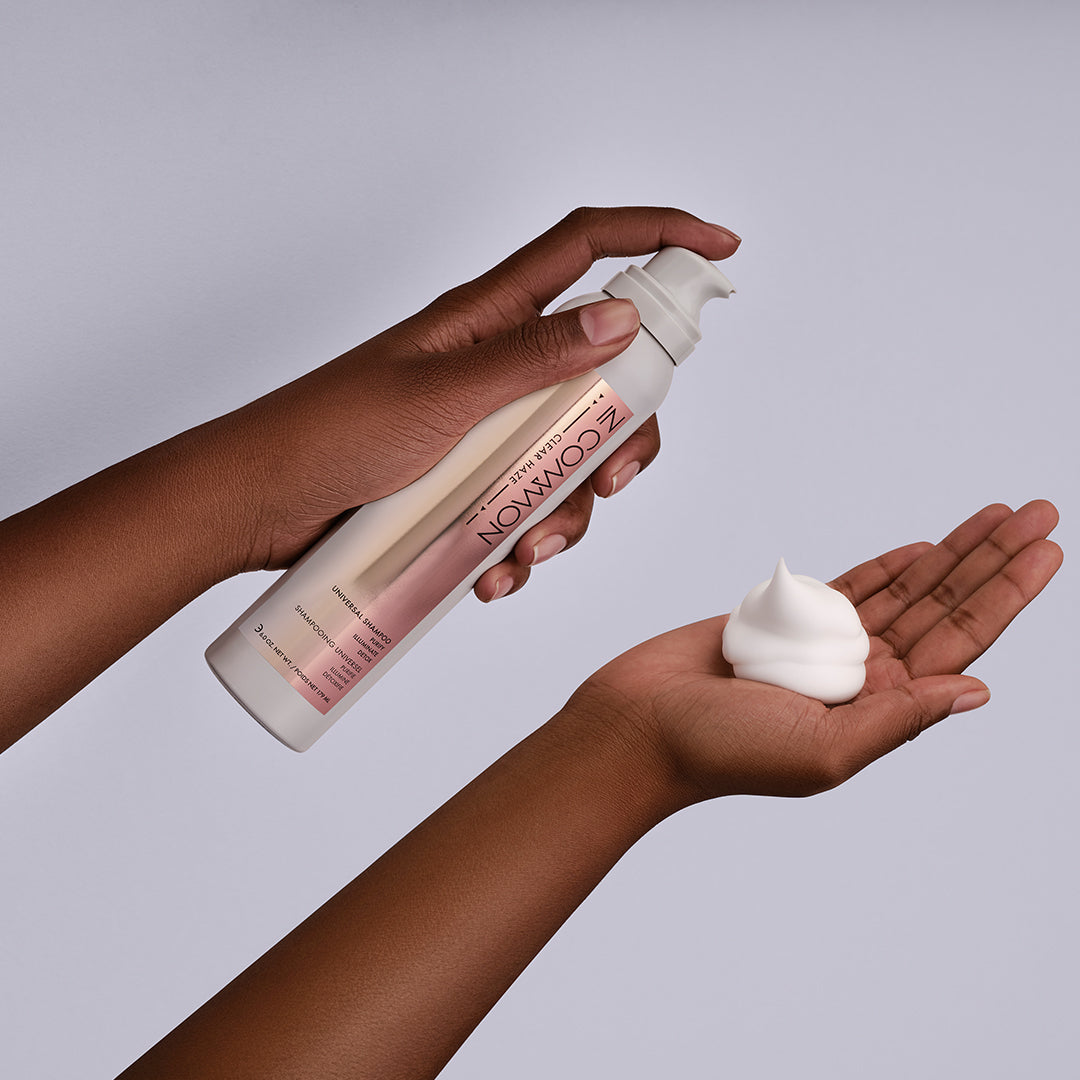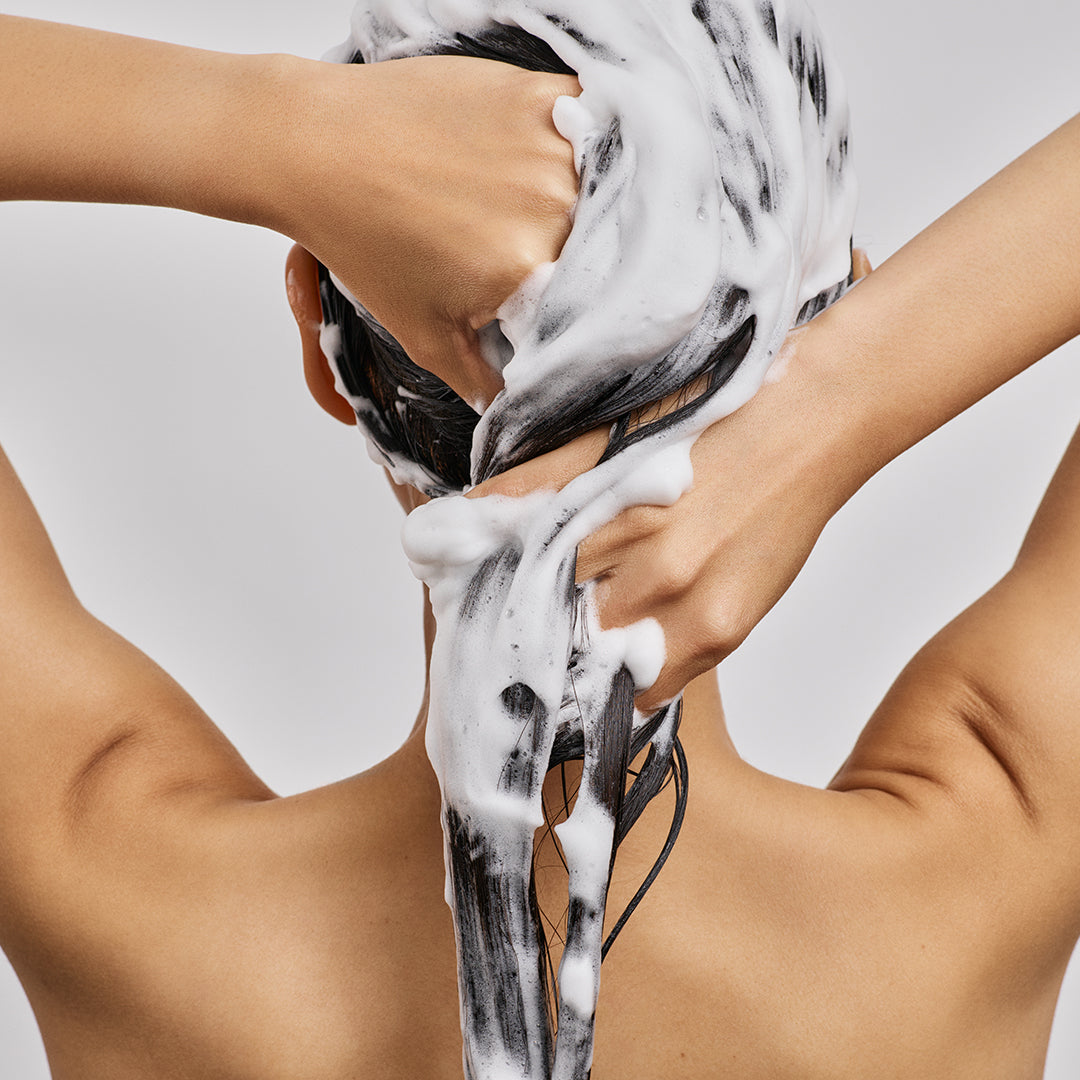 Clear Haze Universal Shampoo
Description
Celebrities Using IN COMMON
Step 1 For Your Healthiest Hair
Use 1 to 2x a Week as Perfect Prep Step

A healthy way to shampoo hair? YES! The truth: Over-shampooing strips hair + scalp of healthy natural oils, leaving hair brittle, dry + prone to breakage. Our philosophy: Use this lightweight yet ultra-concentrated formula one-to-two times per week maximum to keep your hair nourished + your scalp balanced. This innovative foam removes pollutants + styling residue, absorbs excess sebum + adds essential nutrients without weighing down hair. Works on all hair types + textures. On no-shampoo days, co-wash with Velvet Cloud Universal Mask for healthy, hydrated hair.
Hair care in common with celebrities? Yes! A-listers like Emma Roberts, Hilary Duff, Julianne Hough and Ashlee Simpson use IN COMMON to keep their hair healthy at home.
60 Day returns—guaranteed.
Don't love it? No worries. 
Clear Haze Universal Shampoo
More Info
Step 1 of our customized in-shower 3-Step System, Clear Haze Universal Shampoo optimizes + preps the hair for our one-of-kind treatment Enhancers by removing impurities + allowing the treatment's active ingredients to better penetrate the hair shaft. Complete the System with Velvet Cloud Universal Mask for peak hair health. Bonus use: Clear Haze also works as a precursor to our Leave-In Hair Repair Treatment With Cellular Membrane Complex. Read more here.
How to Use
Shake well to activate. Use a palm-size amount + increase measurement as needed depending on hair length + thickness. Gently distribute the foam formula starting at the scalp through the ends. Rinse thoroughly. Repeat if needed. Use one to two times a week maximum. Co-wash with Velvet Cloud Universal Mask on no-shampoo days.
Follow Clear Haze Universal Shampoo (Step 1) with one of our in-shower treatment Enhancers (Step 2) specific to your hair's unique needs. Finish with Velvet Cloud Universal Mask (Step 3) for a fully customized hair ritual.
Key Ingredients
Custom Care Complex™
A unique blend of two silk proteins + avocado oil forms a flexible net around each hair fiber, helping to reinforce tensile strength and instantly repair damage from the inside out. Learn More
Quartz
This purifying mineral helps absorb stubborn oil + buildup on the scalp + hair strands, leaving hair clean.
Avocado Oil Extract
Molecularly small enough to penetrate the hair shaft for intense, effective moisturization, this lightweight oil is rich in amino acids, vitamins + fats that strengthen the hair shaft + help reduce further breakage.
100% Free of Parabens, Phthalates + Aldehydes
Made with no parabens, phthalates + aldehydes