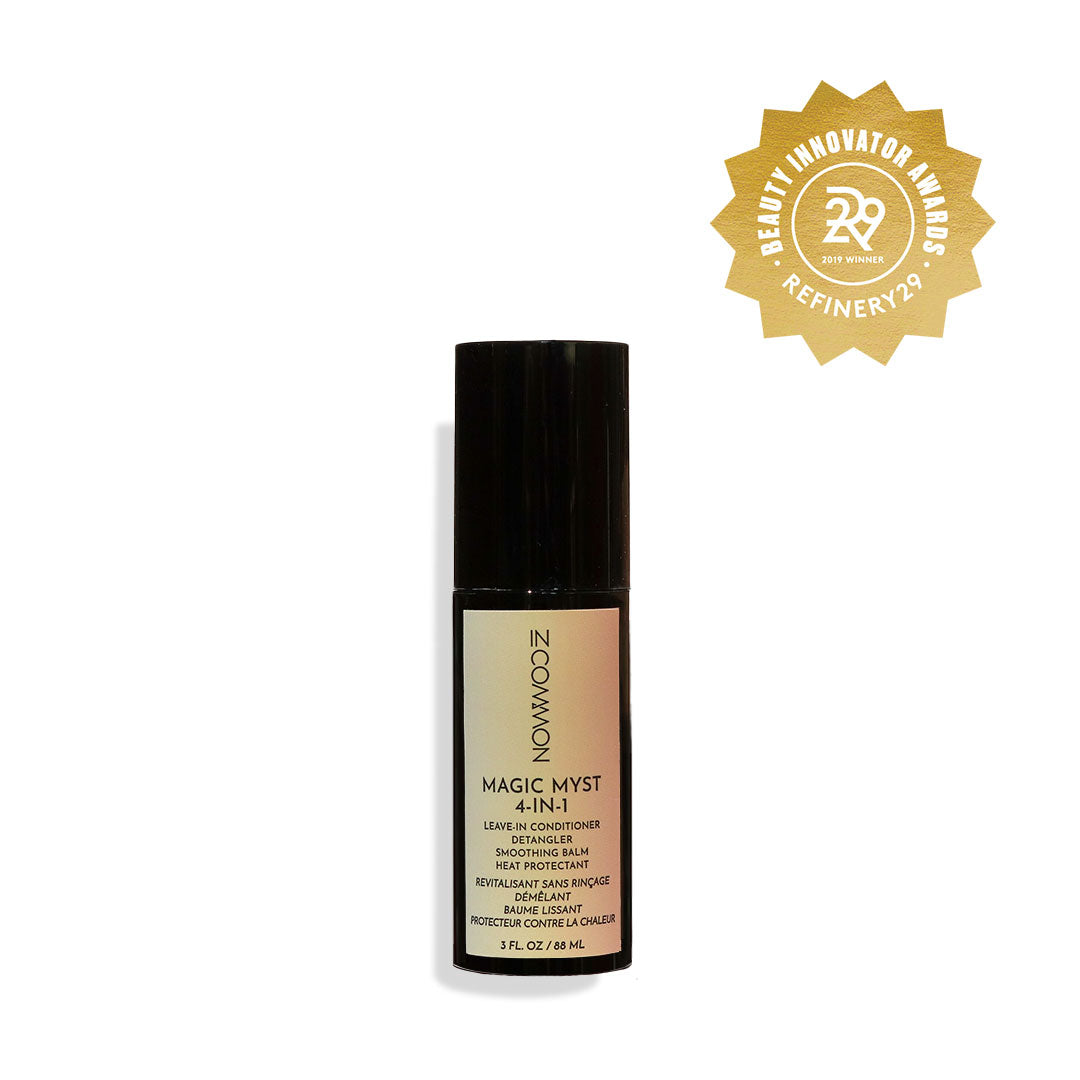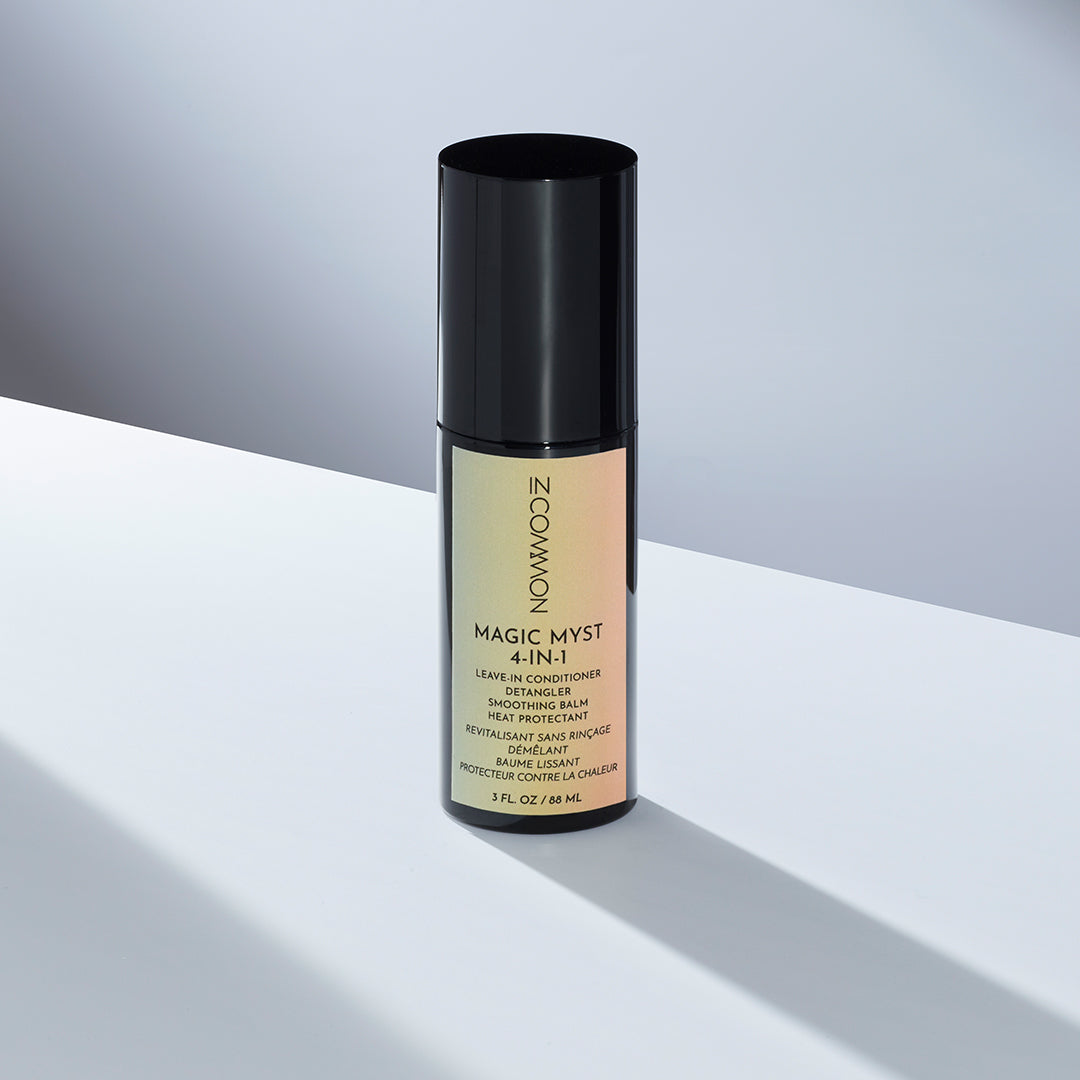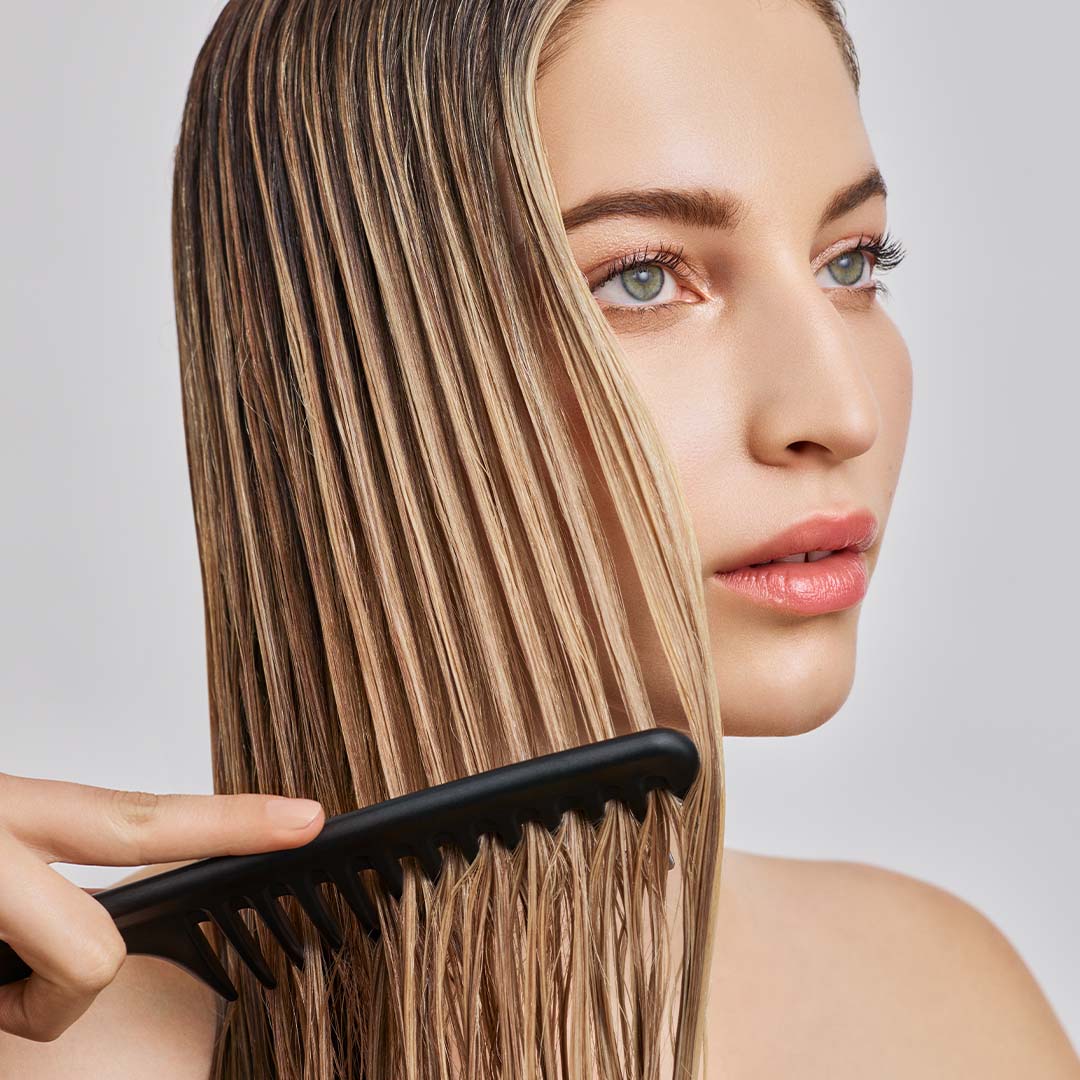 Mini Magic Myst 4-in-1 Universal Elixir
Description
Celebrities Using IN COMMON
Magic In A Bottle: 4 Products In 1 Mist, Leave-in Conditioner, Detangler, Smoothing Balm, Heat Protectant

Streamline your hair routine with our best-selling cult favorite. Created by top celebrity stylists Nikki Lee + Riawna Capri, whose A-list clients include Hilary Duff, Julianne Hough + more, this revolutionary multi-tasking elixir truly does it all without ever weighing down hair.


60 Day returns—guaranteed.
Don't love it? No worries. 
Mini Magic Myst 4-in-1 Universal Elixir
More Info
Just a few spritzes on wet or dry hair act as:
1) Leave-In Conditioner: Silk Protein + Avocado Oil repair weakened hair fibers from within, while a vitamin-rich infusion strengthens hair + mends split ends.
2) Detangler: Seals + smooths cuticles, allowing for snag-free combing + brushing.
3) Anti-Frizz Smoothing Balm: Hyaluronic Acid Time-Release Moisture Technology provides all-day hydration to calm frizz, static + flyaways, while locking in shape + shine.
4) Heat Protectant: Creates a protective barrier around the sealed cuticle to combat damage caused by heat styling, harmful UVA/UVB rays + high-mineral-content waters.
Key Ingredients
100% Free of Parabens, Phthalates + Aldehydes
Made with no parabens, phthalates + aldehydes