WHERE SCIENCE + NATURE COLLIDE

Complex in design but simple to use, our products deliver transformative, effective results that magnify your hair's natural glow. With formulas derived from a place of authenticity and innovation, we seek out better-for-you ingredients without compromising quality or performance. We believe the perfect balance for the conscious beauty consumer lies in the synergy between nature and science.
Our promise is to create products designed to improve the health of your hair so you can enjoy effortless style. Because healthy hair is beautiful hair. Period.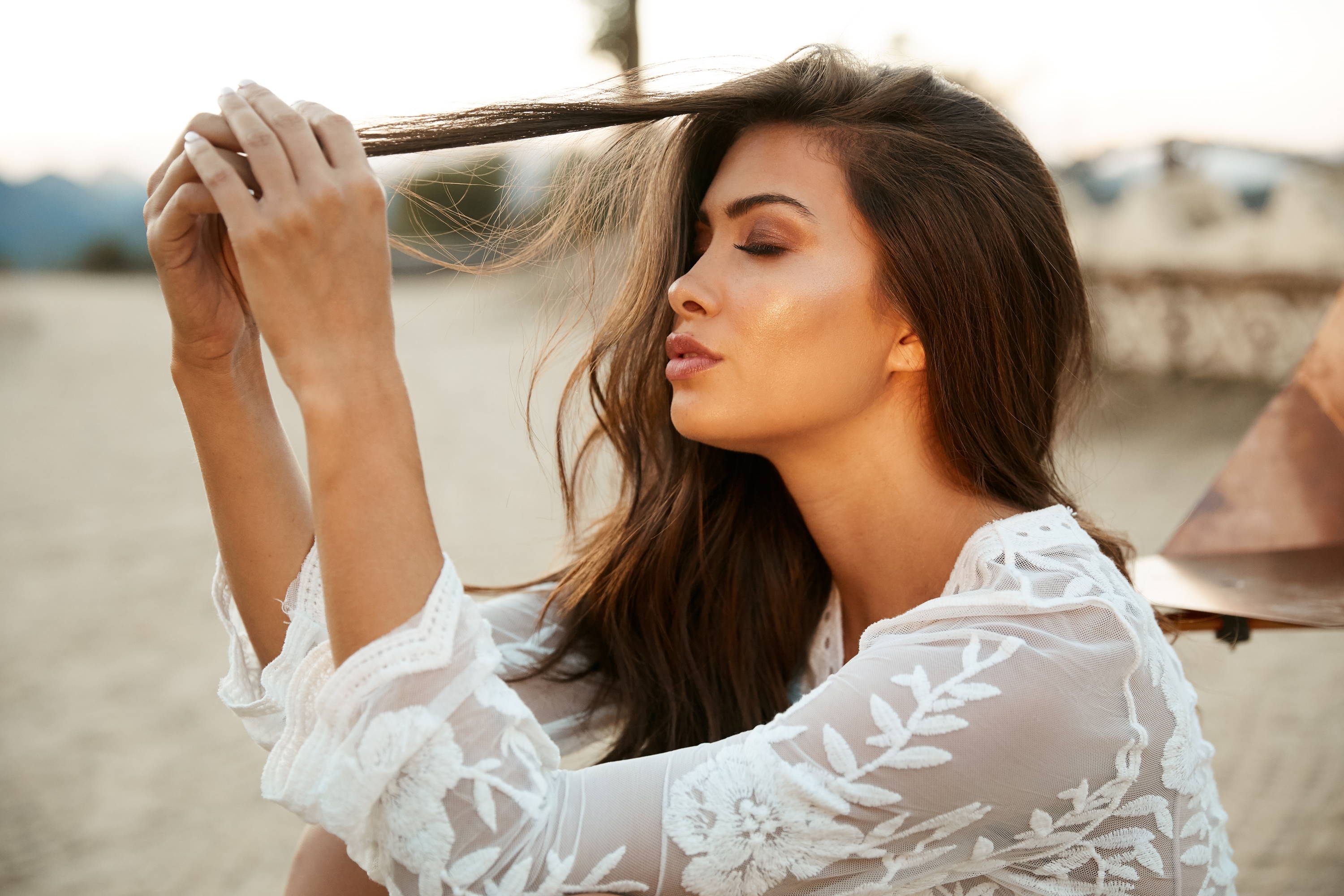 PATENTED HEALING WATER TECHNOLOGY
Harnessing the power of Mother Earth's most precious element, our patented Healing Water Technology infuses your hair with intense, time-release hydration that aids in rebalancing and preserving your hair's optimal moisture levels.
C3 - CUSTOM CARE COMPLEX
Work smarter, not harder! Our proprietary smart-technology understands exactly what your hair and scalp needs, where and when it needs it. This innovative formula repairs where hair is damaged and strengthens where it's weak. And the rest simply rinses away - without weighing your hair down. Yes, it really is that smart!
INGREDIENTS THAT MATTER
We're not just inspired to find natural ingredients that actually work - that's our promise - but to also give you the healthiest hair possible without the B.S., no matter your hair type. We're doing our part to make clean, quality ingredients accessible to everyone and to use more eco-friendly packaging where possible. Every little thing we do makes an impact, so why not make it a positive one.
OUR COMMITMENT
What we put into our products is just as important as what we leave out. We use the highest quality ingredient technology to give you the best performing products that give you healthy, beautiful hair.  
We're happy to offer products that are, and will always be, free from harmful ingredients or cheap fillers that don't perform. Only the good, none of the bad.
Oh, and we'll never, ever test on animals. We're too obsessed with our dogs.
No Harsh Sulfates
Heat Protection up to 450 degrees  
UVA/UVB Filters
Vegetarian
Color Safe (SLS/SLES Free)
Mineral Oil and Petrolatum Free
Paraben Free
MI/MCI Free
Sodium Chloride Free
Triethanolamine Free