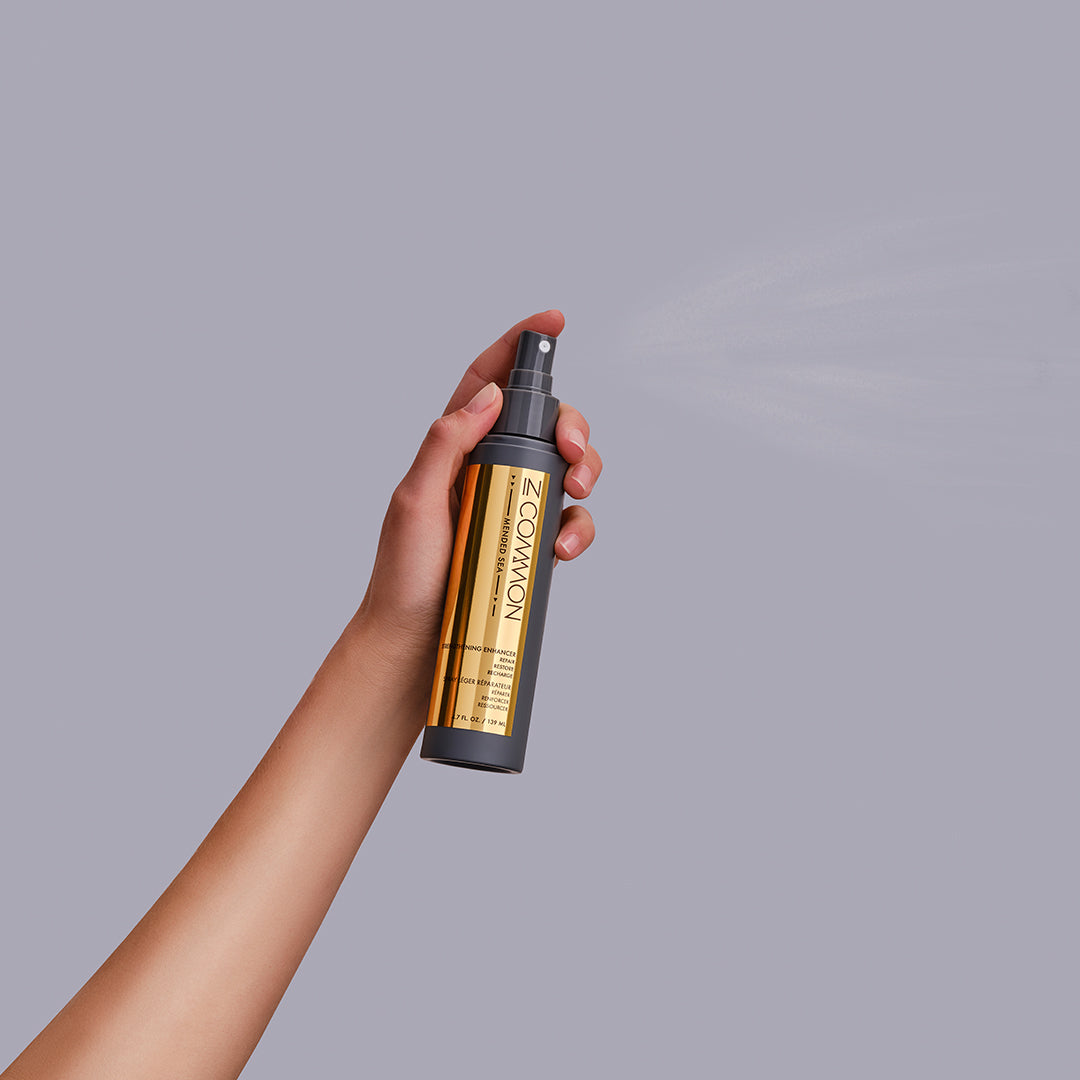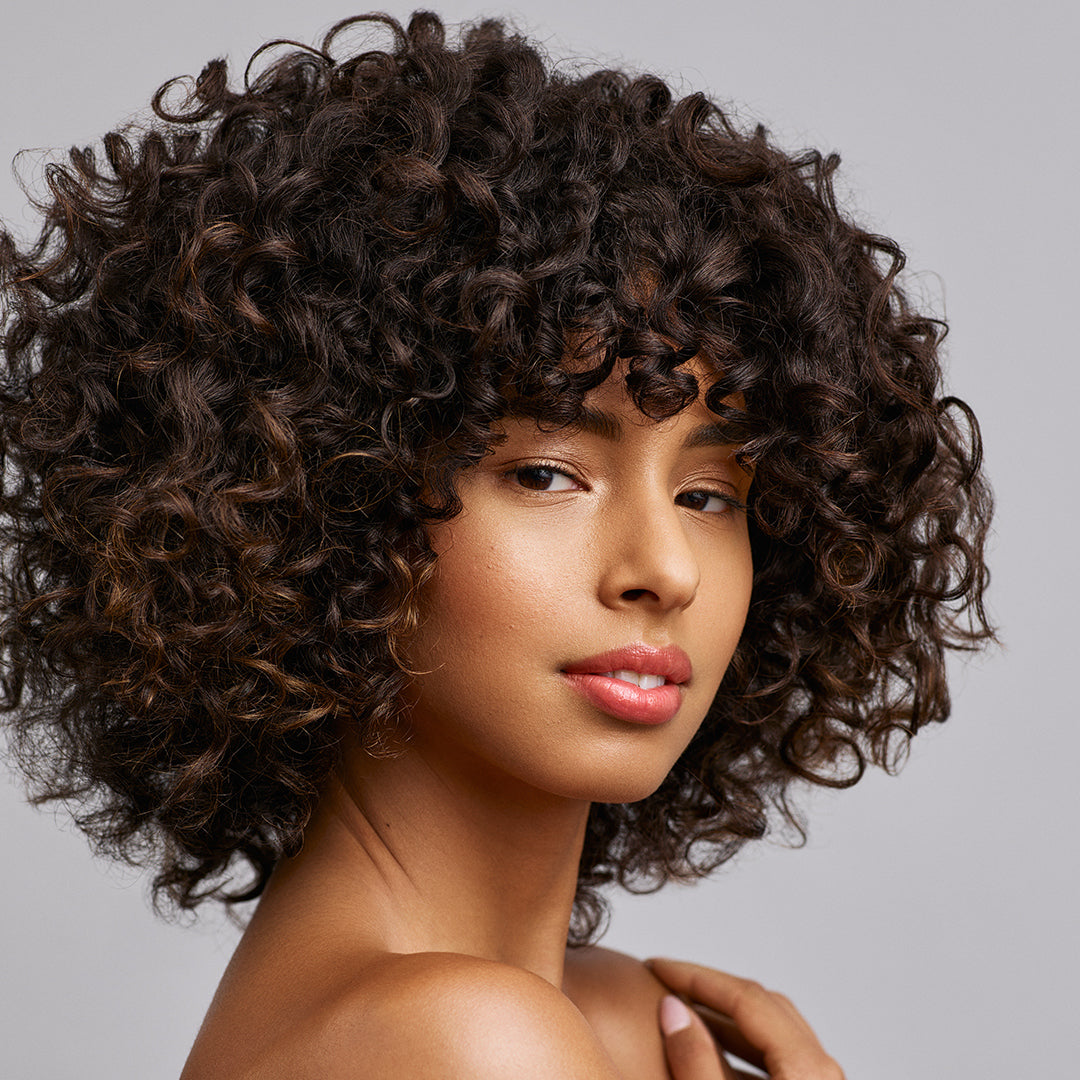 Mended Sea Strengthening Enhancer
Description
Celebrities Using IN COMMON
Step 2 For Your Strongest Hair Ever
For Weak, Damaged Hair

Add an extra layer of strength to hair weakened by damage with this in-shower treatment Enhancer. The formula's unique blend of fortifying ingredients powerfully + instantly reinforces hair fibers, prevents split ends + restores hair that's been damaged from daily styling, over-processing + chemical treatments.

Hair care in common with celebrities? Yes! A-listers like Emma Roberts, Hilary Duff, Julianne Hough and Ashlee Simpson use IN COMMON to keep their hair healthy at home.
60 Day returns—guaranteed.
Don't love it? No worries. 
Mended Sea Strengthening Enhancer
More Info
Better Together
Step 2 in our 3-Step System, treatment Enhancers work synergistically with Clear Haze Universal Shampoo + Velvet Cloud Universal Mask to restore hair to its healthiest state. Enhancers work best on hair freshly cleaned with Clear Haze Universal Detoxifying Shampoo to ensure the active ingredients can penetrate the hair shaft. To seal in the treatment + deliver optimal results, layer Velvet Cloud Universal Mask on top of the Enhancer. Learn more about how Enhancers work.

Boost the co-wash experience with Mended Sea Strengthening Enhancer: Boost your co-washing experience with Mended Sea Strengthening Enhancer on no-shampoo days. Simply apply the Enhancer and then layer on Velvet Cloud Universal Mask exactly as you would in our 3-Step System. Read more about co-washing here.
How to Use
After cleansing with Clear Haze Universal Shampoo (Step 1), gently remove excess water. Generously spray Mended Sea Strengthening Enhancer (Step 2) from mid-shaft to ends; don't rinse out! Layer Velvet Cloud Universal Mask (Step 3) over top. Comb throughout. Let activate for a minimum of 30 seconds (longer if needed) + then rinse thoroughly.
Key Ingredients
Custom Care Complex™
A unique blend of two silk proteins + avocado oil forms a flexible net around each hair fiber, helping to reinforce tensile strength + instantly repair damage from the inside out. Learn More
Babassu Oil
Once Brazil's best kept secret, this powerful oil provides intense conditioning + reparative properties. The result: incredible shine, enhanced elasticity + less breakage.
Blueberry Extract
This natural antioxidant floods hair with essential vitamins such as vitamin A, B5, C, + E to visibly restore hair health + strengthen hair fibers against future damage.
Rose Extract
A natural frizz tamer, Rose Extract helps to heal + hydrate hair, increasing manageability + shielding hair against further dehydration.
100% Free of Parabens, Phthalates + Aldehydes
Made with no parabens, phthalates + aldehydes